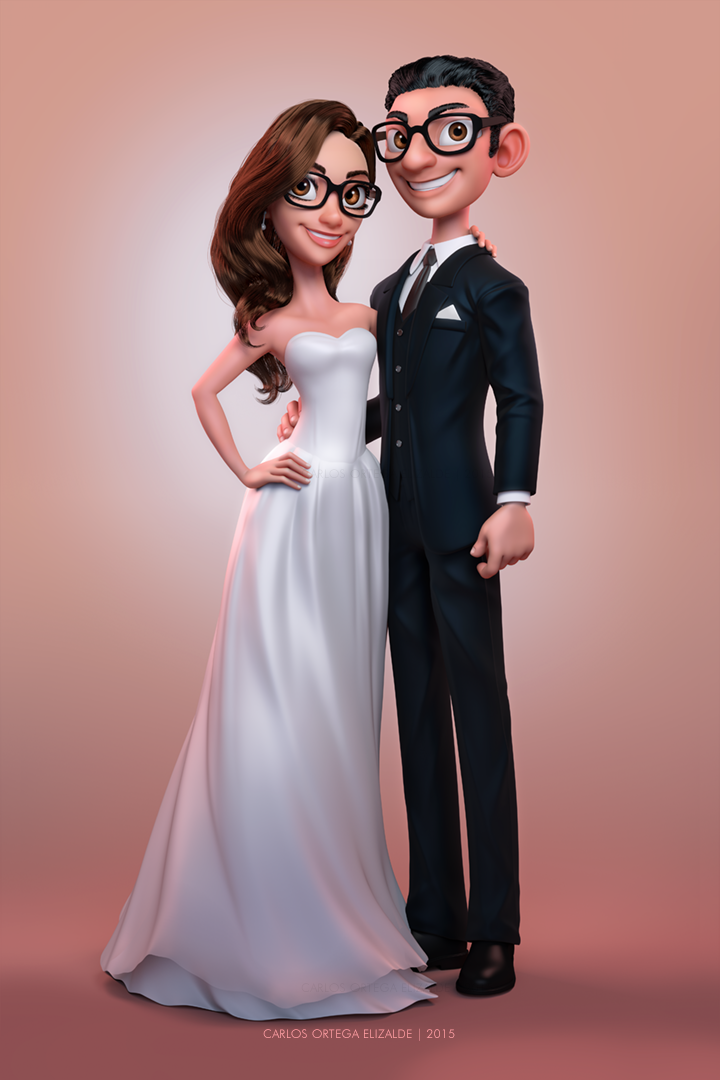 M&J
©2015
Maya | ZBrush | MentalRay
My sister got married back in october :')  I did this image for her wedding invitations.
The final printed invitations turned out really gorgeous and were handled by Senorita Tinta, I had the honor to go to the University with her and always admired her work, now years later she runs a graphic design & wedding invitations bussiness, I really like the elegance of her work so it was a great chance to work with her for this special occasion.
Base modeling in Maya, sculpted & painted in ZBrush, rendered in mr, post on Photoshop.
Thanks for watching!!