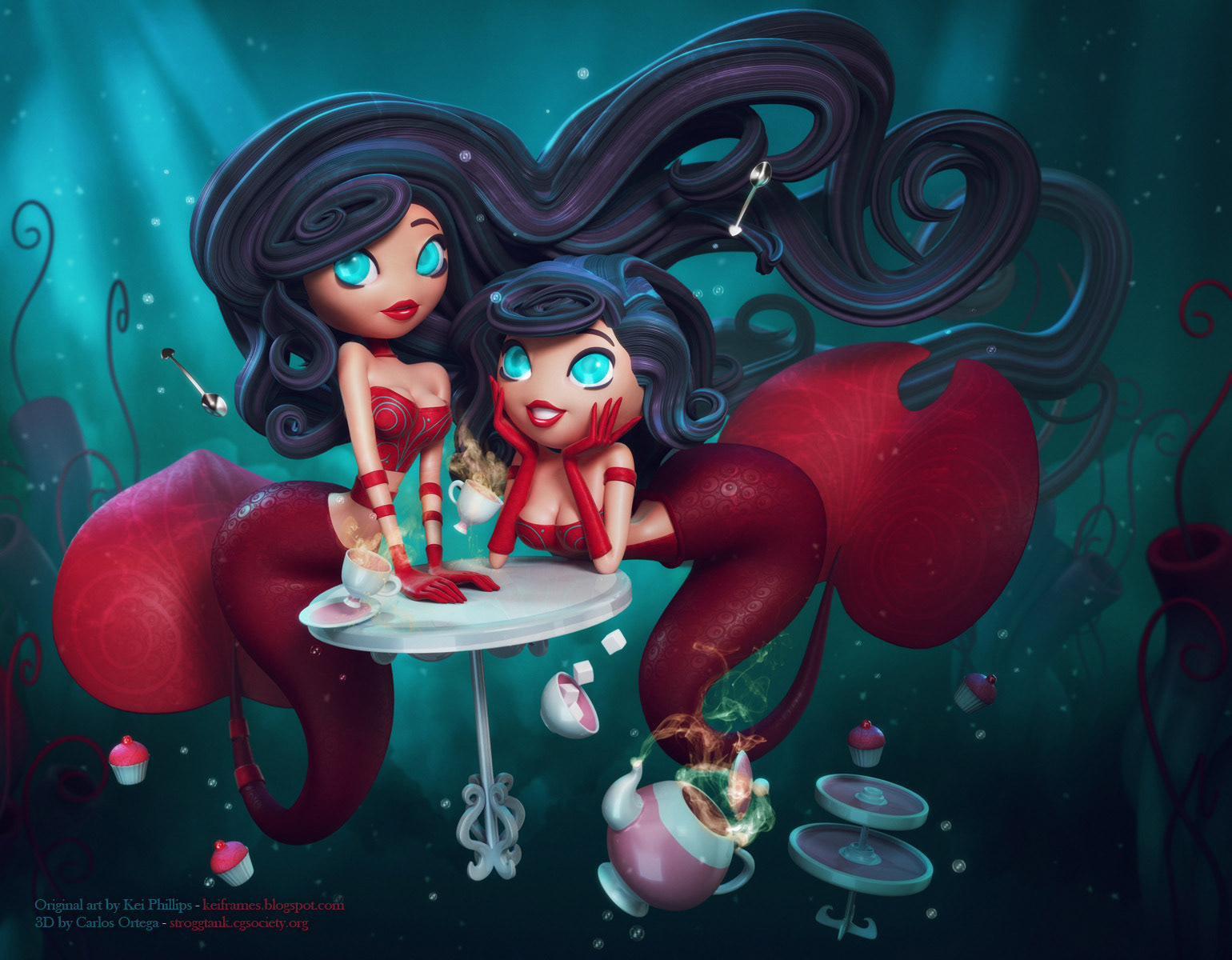 Kei Phillip's Mermaid Tea Party
Autodesk Maya | Softimage | mental ray | Adobe Photoshop
Inspired by the original image by Kei Phillips (kinkei), an awesome artist with a great gallery. I took a break from personal work on vacations and decided to make this image in 3D.
It was created in 3 days of free time, plus 6 or 7 hours of render time at 5600 px wide. I took a few liberties with textures and environment since it was a bit challenging to keep the original mood.
Modeled in Softimage, rendered in mental ray, textures and post in Photoshop.
Special thanks to Kei Phillips, and take a look at her works here! 
Thanks for watching!